Top 5 best nursing colleges and universities in the United States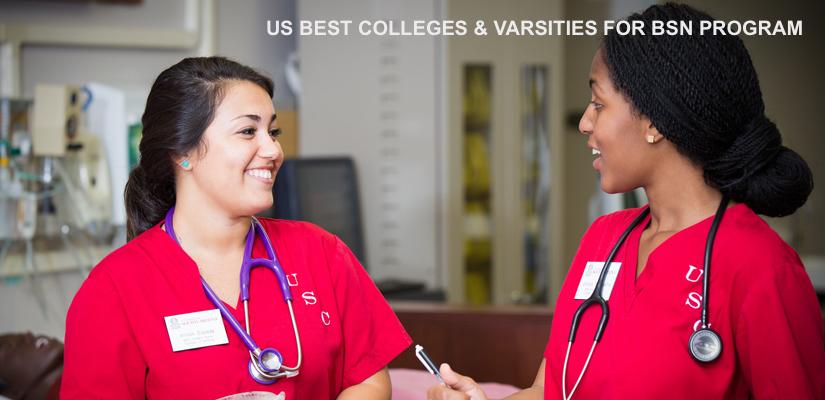 3. Molloy College
This is a private liberal arts school rooted in the Catholic values offering a nursing program that gives students a well-rounded education. It instills students with interpersonal and technical skills in various clinical settings before ending it with practical placements. Molloy College has small class sizes and engaging academic to make sure that students always work closely with members of the faculty to gain a comprehensive understanding of their specialty field. It offers nursing students a variety of healthcare tracks that prepares them for R.N or L.P.N degree. The dual degree programs are an opportunity to gain some specific certifications and advanced degrees. Molloy College graduates find their way into employment earning an average early career salary of $70,000.
4. Drexel University
Drexel University has a curriculum to give students with suitable knowledge and skills that help them to excel in their field. It is a research institution teaching its students ways to apply the findings in practical situations. Drexel nursing program lays the foundation for success in medical career. Students may opt to join a co-op program where they are fully employed into the curriculum for periods of 3-6 months. A full-time program exposes students to hands-on experience to supplement their classroom lessons.
5. Simmons College
This is a private school for women providing students with a powerful liberal arts education. School of Nursing and Health Sciences prepares students for a successful career in nursing. It combines research and clinical opportunities. Practicing professors are the ones who teach the students and mentor them through the program. Nursing majors' students graduate with advanced knowledge of the nursing field together with practical skills on providing quality healthcare to patients. Clinics, hospitals, and other healthcare facilities hire students from Simmons for an average of $79,000 mid-career salary.
The above colleges have a strong foundation to prepare students for the workforce or advanced nursing degrees.
---
Need Nursing Paper Writing Help?
Our Expert Nursing Paper Writers can help you with your assignment today. 100% original work