HOW DO ONLINE NURSING PROGRAMS WORK?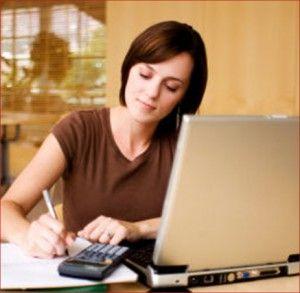 The experience of online programs varies with the type of specialization you have decided to take. These programs are not like traditional ones that require one to be in class physically for learning to take place. Online classes cover the same topics as the ones traditional students decide to work on. Most of the teaching is done through a website that is hosted. When learning, a professor gives out course materials that are required for completion. Assignments are always submitted daily or weekly depending on the chosen schedule your tutor offers.
Also read: Online Nursing Admission Essay
The hosted website is always intuitive since it allows for interaction within the class be it by chatting or by video calling applications such as Skype or Hangouts. These online services make it easier for the submission of assignment materials. Many of the tutors' substitute exams for class assignments allowing flexibility in learning. Online courses from an accredited nursing program are just as tough as traditional courses. One should not expect a smooth stride in earning a nursing degree to be any easier. Many of these colleges are accredited in the same way as they both must meet the criteria set by independent accrediting bodies to receive recognition by that body.
Some of the online universities are linked to their traditional counterparts, hence making it hard for online students to finish their courses at their own pace. It is so because most of the classes synchronize with what the traditional students are learning, therefore, one must work at the same pace as a campus student.
Regardless of where you are located, online nursing schools cater to where you are as if offers flexibility. One can study from whichever location which is a big advantage that makes obtaining nursing degrees far more accessible for many people. traditional learning requires frequent school visits hence a bit inconvenient to the person who is far away. Online nursing programs are also cost-friendly, therefore, most of the revision notes are sent online compared to traditional where you need a physical lecturer to teach.
Online nursing programs have many advantages but there exist some disadvantages such as accreditation status. Many programs are in the early stages; therefore, they are not legit. A number of these degrees have only sought regional accreditation hence not applicable to use worldwide. Students who seek these programs need to have their degrees from reputable institutions accredited by the national accrediting association.
Getting help form most of these online programs can prove a challenge to most students. These faculties strive to help their students, however, information or communication from them can take many days compared to traditional learning where all this can be arranged for quickly. Some of the students who take these programs lack the experience required and are often not prepared for work in a hospital setting.