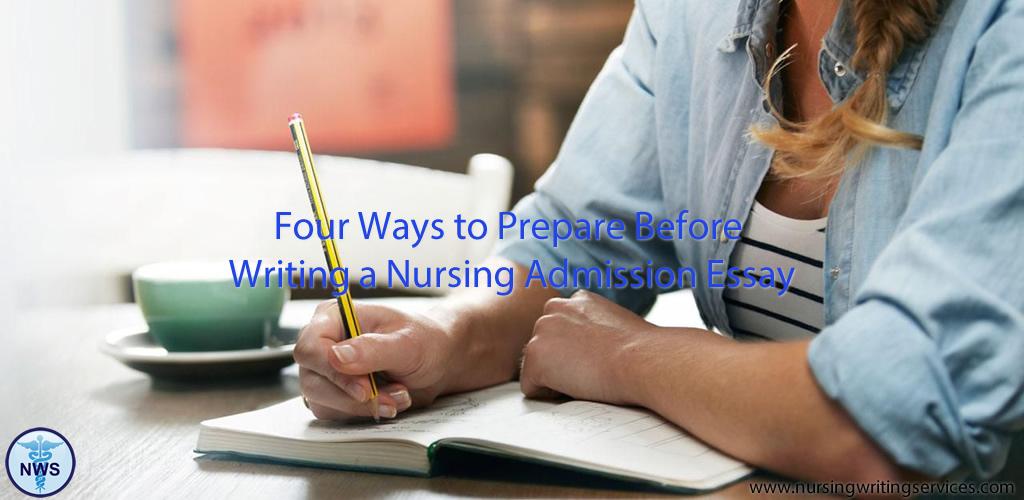 Four Ways to Prepare Before Writing a Nursing Admission Essay
Fierce competition for limited seats makes it difficult to get into a reputed nursing school. Remarkable scores might not help without a nursing admission statement as it is the document that shows your passion, abilities, and experience that makes you suitable as well as different from other applicants. It provides the admissions committee to know you beyond the grades and focus their attention on your application.
Due to the critical role in improving your chances of admission, it is essential that you prepare adequately to write a unique admission essay. These are four critical ways of preparing to write a nursing admission essay.
---
1. Analyze the instructions
Analyzing the guidelines is essential because if you fail to adhere, your essay will not communicate what the admission board is looking. Read the prompt carefully and unravel the issue that they want you to discuss. Take a further step to determine the way in which the information that the nursing school wants relates to the abilities which would help you to excel in its program. It is an essential step that you should not bypass even when you have many other things on your schedule. If you misread the prompt, it means that you provide irrelevant information or you will realize when proofreading the admission and start another from scratch. Writing all over again will consume more time and increase chances of making an error if you write in a hurry to beat a fast-approaching deadline.
2. Pick the most suitable topic to introduce yourself
Plan your admission essay to be about your personal story and ambitions. Plan how it will tell the story creatively highlighting the areas of those other parts of the application does not cover such as high school records. Show your dedication and the best aspects of the particular nursing school that makes it the most suited place to enable you to achieve your career goals.
You are trying to sell yourself hence you should linger on your strengths.  Avoid statements like you expressing an interest in training to become a travel nurse, but you are poor in speaking foreign languages.
---
---
3. Narrow down your focus and personalize the admission essay
Do not cover many topics since it will become a summary of many issues. It will make admission board feel like it is reading a resume without details about you. It is better to deal with one aspect of your qualifications for nursing to make the readers know more about whom you are and the elements that qualify you to join their school.  Introduce the main ideas early to enable your reader to find it quickly and follow up to the end. The issues you discuss should not deviate from the introduction.
Researching about the nursing school is essential because it helps you to define the reasons that make you a good fit for its program and define justifications for your choice.
4. Prepare an adequate structure
Before you write the actual piece, it makes more sense to draw a suitable structure for the essay. Start by jotting down all point you intend to highlight. An admission essay has an introduction, body, and conclusion. Place the information that identifies you in the introduction and find the most relevant experiences in life that contribute most to your choice of nursing profession. Ensure that they both relate. These are most crucial parts of the conclusion restate your discussion and make a plea to the admissions board to offer an opportunity in their school.
When you have the interest to study at a nursing school, it is essential to create adequate time for brainstorming on what to write and match the college or university specifications. It also allows you to go through samples and determine the best opening sentence to get attention from the beginning. Admission officers are more likely to allow you into their nursing schools if your application is unforgettable due to a stand out personal essay.