Best Nursing Entrance Essay Writing Service Online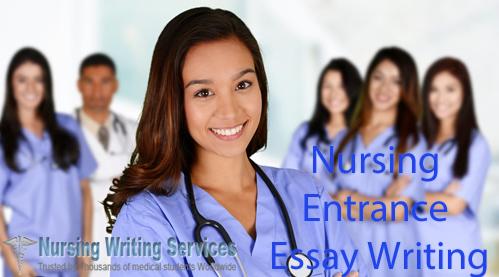 A nursing entrance essay is part of the nursing entrance test accounting for a percentage of the grade in this exam. A potential student will write about an encounter that contributes to the decision to be a nurse and the reasoning that the position will benefit the community. An entrance should be specific to the prompt by a nursing school but many students make a mistake of writing it like any other personal statement and mess the chances of admission.
Nursing Writing Services helps nursing school applicants from the challenge of writing entrance essays that never impress the admissions staff. We are the best writers since we specialize in the nursing and medical field. All the writers have a strong nursing background and know how to write an entrance essay that shows you the potential to become a nurse, ability to answer any question from the admissions committee and follow the instructions.
---
Why You Need Our Nursing Entrance Essay Writing Services
We showcase potential and dedication to nursing
You are one of the many with passing grades for nursing school admission. We portray your potential in more than a simple highlight of your academic strength. We will focus on showing your initiative and compassion which are the hallmarks of a good nurse as well as your desire to learn and become competent. An entrance essay is brief, but our writers can demonstrate that you have the character it takes to be a nurse in few words. We will even tell a story or present examples of events or voluntary work that motivates you to be a nurse so as to provide you with a quality nursing entrance essay
Personalized writing help
After engaging in nursing writing for long, we know what the nursing school admissions staff look for when reading nursing entrance essays. We do not write one general entrance essay targeting many schools but a document that shows your interest in nursing and that particular school. The writer will tailor the admission essay according to writing instructions by the Target University or college and provide relevant personal traits but not what everyone writes.
Who Writes Your Nursing Entrance Essay?
Nursing Writing Services assigns your order to an experienced writer with a Masters or doctorate in nursing specifically in the discipline of your interest. A specialist knows more about the training and practice of nurses in the specific field hence will use the information in your entrance essay to demonstrate that you understand the responsibilities.
---
---
Why Choose Our Nursing Entrance Essay Writing
Value for money
The goal of Nursing Writing Services is to enable our customers to gain admission to their favorite nursing colleges. We do the best to write entrance essays that meet interests by customers and that of the admissions staff. We do not hurriedly prepare a document just for delivery and pay. Our reputation requires us to satisfy the customers, and we guarantee you of high-quality admission essay. The content will highlight your qualifications, skills, and interest in words that best describe you but not template generated content. Our prices are competitive in comparison with the market average considering that we use specialist writers. Additionally, we offer discounts, free plagiarism check, order delivery and revisions if an entrance essay deserves some correction.
Privacy guarantee
We are a dependable writing company that knows you seek writing help because of time constraints or lack of knowledge about the writing requirements by a particular nursing school but not incompetence. We maintain the confidentiality of our customers. No one will know you got our help and ruin your chances. We go a step better by testing completed essays for plagiarism with the latest software and using experienced proofreader to ensure that your work is unique.
---
What Our Clients Say
My order for Doctorate nursing entrance essay was written by a DNP writer who knew how to highlight my educational and professional experience. I am happy that it helped me to join the program.
---
I thank your customer support staff for their timely response to my inquiry and the writer for efficient nursing entrance essay that impressed the admissions committee. I am now a student.
---
My nursing entrance essay writer provided the necessary background information and combined excellently with reasons that make me suitable for admission to the desired nursing school.