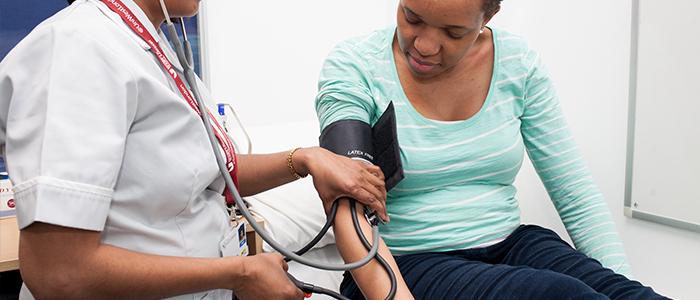 Nurses Role in Health Promotion and Disease Prevention
Health promotion is one of the areas of focus for nursing research and practice Nurses especially public health nurses are dedicated to promoting healthy lifestyles and wellness as it helping diseases and accompanying suffering.
---
Nurses who desire to succeed in health promotion take an active role in educating families and communities to improve their health status. Ordinarily, health promotion activities involve the assessment of individuals, or families and whole communities to plan, implement and evaluate intervention programs.
The best form of health promotion goes beyond education on healthy living to include disease prevention. Nurses use a robust advocacy approach to promoting health by identifying health risk factors in every person's life. These are the factors that prevent underserved groups of the population from engaging in the health promoting activities. Some of the risk factors are:
Poverty

Unemployment

Homelessness

Illiteracy

Socio-political factors
Nurses Role in Health Promotion
Health promotion thrives when people access professional advice from someone who enables them to have more control of their health and improve their wellness. Nurses facilitate the process by providing appropriate information. Many patients get help promotion from nurses as they are the health personnel that they interact with frequently. Nurses are also easy to reach. They trust nurses because they are well educated, experienced and accessible in many settings.
For example, some people rely on telehealth service to call in with questions, concerns or discuss a health issue. Nurses use their experience to offer advice on their phone. For acute cases that require immediate attention, nurses providing telehealth help direct callers to local resources or facilities that can solve their health issues.
When nurses work in the traditional health promotion model, they interact with all sorts of individuals.
Those who want to promote health can do it at every interaction. For instance, a nurse who is changing the dressing on a wound can use the opportunity to inform the patient about the importance of taking a blood sugar test or determine the last tetanus booster from the chart. A home visit to a new mother is a chance to pass information about childhood vaccines, best vitamin supplements and healthy feeding methods for older siblings. Nurses consistently provide health promotion strategies hence are significant promoters.
Nurses Role in Disease Prevention
Nurses complete an extensive clinical education for them to earn a certification preparing them well for patient-centered approach, the hallmark of preventive care. Direct link with patients in daily chores gives nurses a unique chance to identify and solve health problems.
They also educate patients on the best of preventing the ailment that made them seek medical help.
Nowadays nurses do not only treat diseases. They teach their patients on maintain their health. The significant rise of health care is the reason for the sudden popularity of preventive care and health promotion.
Preventive care includes simple tasks such as regular medical checkups, screening, immunizations, regular exercising and maintaining of healthy weight.
Nurses only need to give their patients the necessary advice on the above method of health promotion and patients who adhere to the instructions will stay free of disease.
It is essential for nurses to know about these levels of preventative care in their specialty fields, available opportunities and ways of meeting demands.
Primary prevention: developing strategies for preventing disease risk factors and the unhealthy behaviors.
Second level: Identifying people at risk of contracting various diseases such as diabetes by conducting tests and routine checkups to prevent onset of this disease by controlling risk factors .
Third level: Management of illness to prevent deteriorating of health status.
The first level is educational, but other two require clinical intervention..
Nurses have an essential role in health promotion and disease prevention since they meet people with a different background. They can gather information that helps them to know the best health promotion method for each rather than using one approach for everyone.